Community Involvement
Northwestern Mutual is known for its strong emphasis on community involvement. We take pride in our community and are dedicated to providing a higher quality of life for its members. We promote social responsibility, encourage active participation and embrace positive change. We understand that our involvement will make a lasting difference that will help to ensure the long-term vitality of our community and its members. Each of our Financial Representatives are involved in our community in their own way.
Gary Taylor and Chris Poe have both been recognized by Northwestern Mutual for their service work by receiving the company's Community Service Award. In 2013, Gary Taylor was named the Small Business Person of the Year by the Charlottesville Chamber of Commerce.
Since 2013, our local Northwestern Mutual office has been named a Charlottesville Family Favorite Award Winner by CharlottesvilleFamily Magazine. In 2017, we received the Daily Progress Readers' Choice Award.
Our Financial Representatives play a part in:
The Boys and Girls Clubs of Central Virginia
Business Network International
Central Virginia Estate Planning Council
Charlottesville Abundant Life Ministries
Charlottesville Area Community Foundation
CACF Future Fund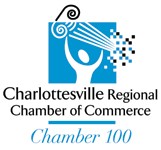 Charlottesville Regional Chamber of Commerce
The City of Promise
The Covenant School
FCA - Fellowhip of Christian Athletes
Grove City College Alumni Association
Habitat for Humanity
The I Have a Dream Foundation of Charlottesville
Leadership Charlottesville Alumni Association
Little League Baseball
The Martha Jefferson Hospital Foundation
Meals on Wheels of Charlottesville | Albemarle
NAIFA - The National Association of Insurance and Financial Advisors
New City Arts
The Paramount Theater
PVCC - Piedmont Virginia Community College Educational Foundation Partners
The Salvation Army
SOFA - Society for Financial Awareness
The United Way
The University of Virginia
UVA Children's Hospital
UVA Health System - The Emily Couric Cancer Center
The Virginia Breast Cancer Foundation
The Virginia Discovery Museum
The Virginia Institute of Autisum
YoungLife